Life's too short to be stressed or unhappy.
penney murphy
& associates

Counselling that gets Results! 
Creating solutions and peace of mind.
100% Satisfaction Guaranteed
Schedule Your Appointment Now
Coronavirus. This is an unprecedented time.
Your health, the health of your families and the ability to provide important services to you is of the utmost importance.
There is a great deal of stress, anxiety, worry and even panic in our community right now and we want you to know that we will help you to find calm and comfort in every way we can.
ALL of our Counsellors are available to you.  We continue to offer daytime, evening and Saturday appointments.  
We are offering our services by PHONE, ZOOM Video Sessions, or FACETIME, so that you don't have to miss your appointments or even leave your home. 
ZOOM Video Sessions are AMAZING!
You can use your PC or Mac Computer or devices for ZOOM sessions.
You can even use your iOS Apple iPhone or Android Phone!
And you don't need a ZOOM account.  

Don't worry if you've never used ZOOM before.   ZOOM is a web-based video conferencing tool that allows you to meet with your Counsellor face to face online.

When you book your ZOOM Video session…we'll send you an email invitation with a link to the session.  You simply copy the link, and paste it into your browser (we prefer Google) and you will be joined automatically.  We'll send you all of the info you need.  It's very easy to use!
A ZOOM Video Session is just like being in person.
You'll be able to see and hear your Counsellor and they will be able to see and hear you. 
In fact, ZOOM is SO GREAT that we'll continue to offer it as regular option when things get back to normal!   
We have purchased a ZOOM HIPAA compliant professional program.  Zoom encryption fully complies with HIPAA Security Standards to ensure the security and privacy of patient data. Medical professionals and authorized healthcare partners can use Zoom to meet with patients and other healthcare professionals to screen-share health records and other resources

While we are not offering IN Person sessions for the time being…we are in the office so if you need us, simply call us at (306) 242-1010 to book a PHONE, ZOOM Video Session, or FACETIME session.
We'll take care of the rest to make it easy and seamless for you.
If you are booking online, you will see options to book PHONE, ZOOM Video Session, or FACETIME sessions.  Here is the link to our online booking program.
I've written a blog post with tips to help you deal with the stress and uncertainty of our current situation.
Click here for 5 Tips For Surviving These Uncertain Times.


If you have children, you'll be interested in my blog post "How To Talk To Your Kids About Coronavirus".
4 of our excellent Counsellors who work with kids and parents give you their best advice and suggestions.  You'll find the article here.

Feel free to share this information with your family and friends if you find it helpful.
Please know that we will do everything we can to help you and your family in this very difficult and stressful time.
Take care of yourself and your loved ones.  And be sure to let us know if you need us.  Together we are strong!
Kindest Regards,
Penney
Penney Murphy
B.A., B.S.W., M.S.W., R.S.W.
President / Owner
Penney Murphy & Associates
Choose the type of session that works best for you!
PHONE, ZOOM Video Session, or FACETIME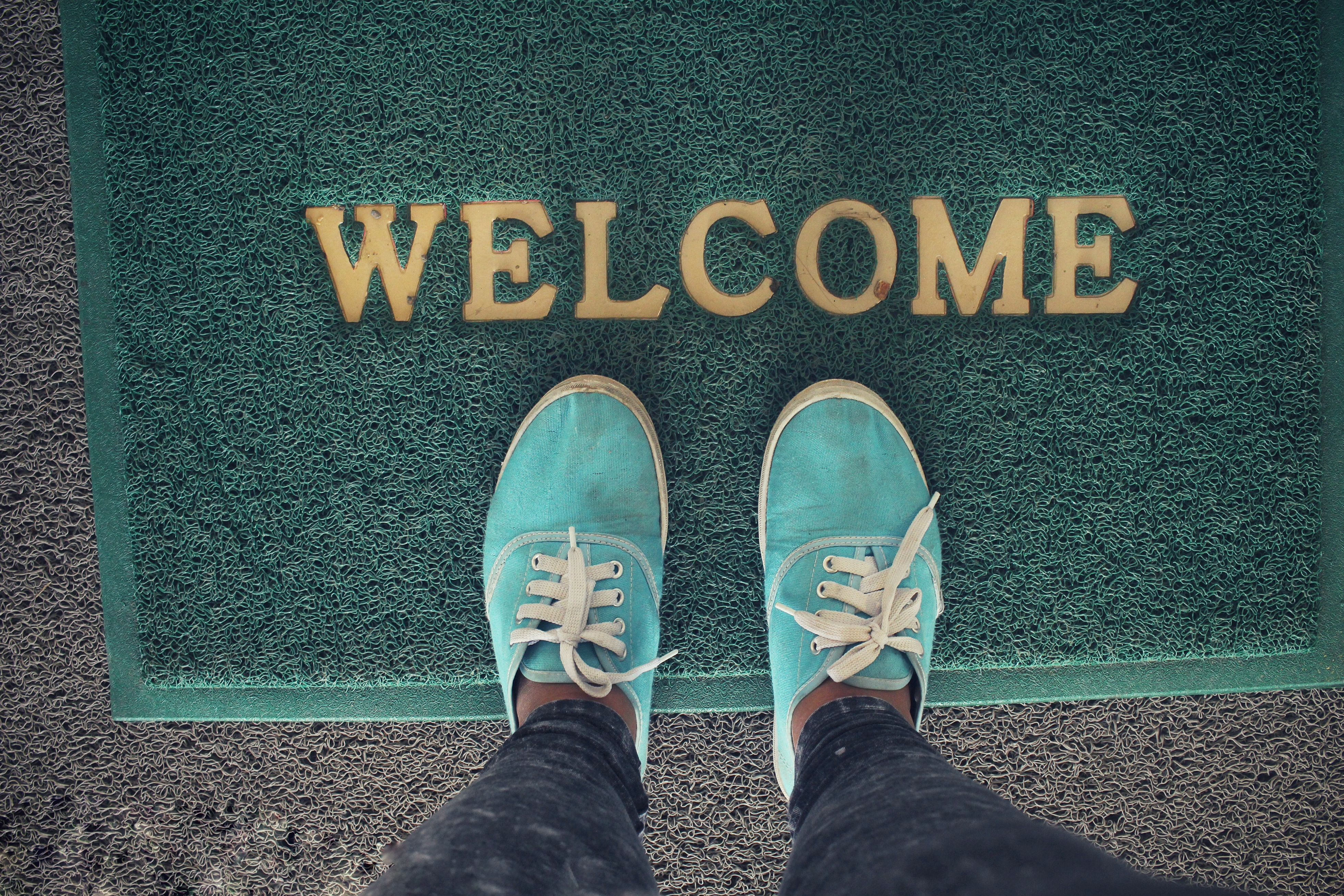 Life's too short to be stressed or unhappy.  We can help.
Welcome to penney murphy & associates.  
Counselling Saskatoon.
Every single day, dozens of people come through our door. 
People who are exhausted and overwhelmed by stress which can be caused by so many different things. 
Work.  Home.  Constant worry.  Anxiety.  Depression.  Self doubt.  PTSD.  Mental Health.  Relationship issues.  Family.  Grief.  Change.  Life. 
Everyone simply wants to be happy and have less stress.  Just like you.  
Together we'll create solutions, and we'll help you to lessen your stress along the way.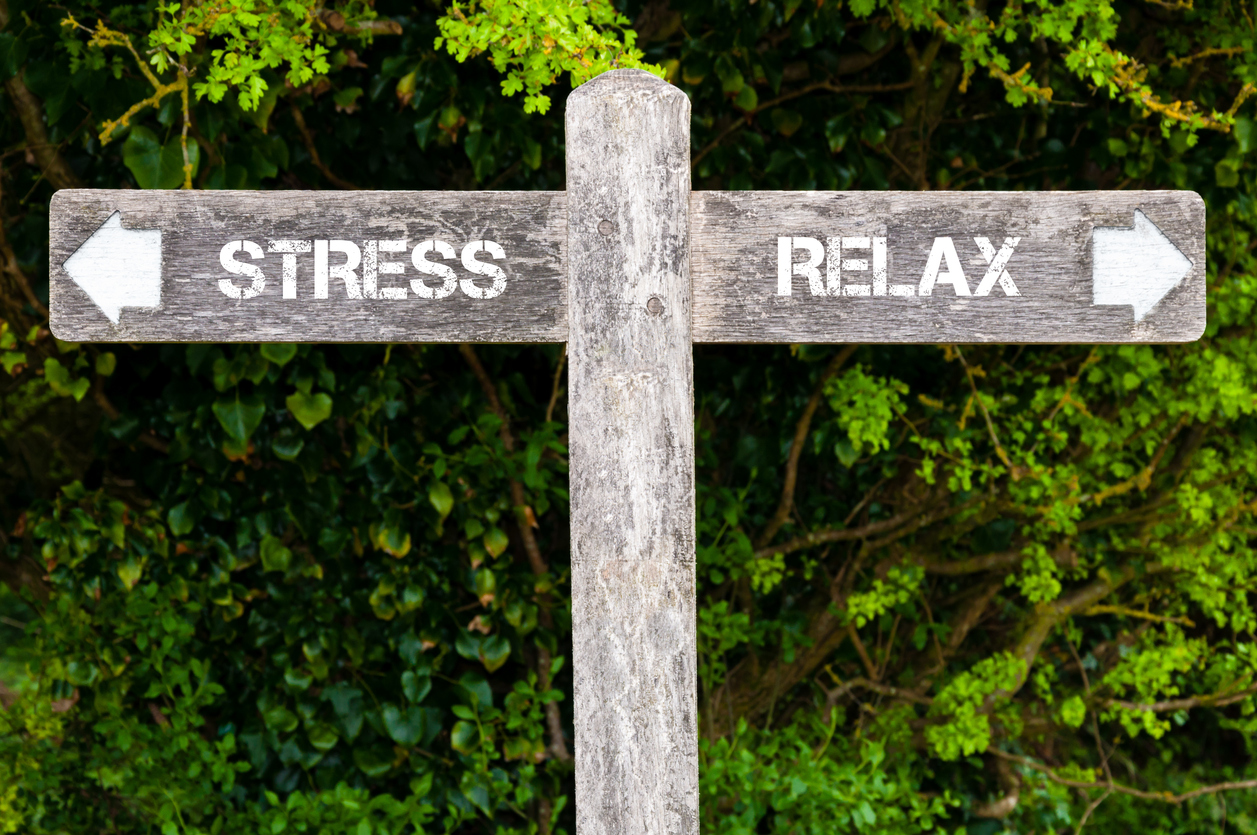 With our proven 3 step process for results, and our specialized techniques, the majority of our clients make positive change in 2 – 3 sessions.  
Most importantly, our clients get the results they're looking for.  
We care so much about conquering stress and fixing what causes it. And we want to help you. 
Are you ready to find solutions to the issues you're dealing with?
Would you like learn how to manage & reduce your stress?
Schedule an appointment today and get results that will give you peace of mind.
Why struggle any longer?  Life's too short to be stressed or unhappy.  
Can you imagine how good it will feel to be less stressed, more relaxed, and happier?
We can help.
If you've never experienced counselling with us at penney murphy & associates, now might be the time to try.  

penney murphy & associates
Counselling that gets results! 



Here's our Proven 3 Step Process for Results: 
1. We'll meet with you so we can analyze and understand what you're dealing with.
2. Next, we'll create a Custom Plan to help you navigate through and to solve the issue.
3. And, we'll execute the plan together.  
No matter what situation you're dealing with…and no matter what is causing you stress…We Can Help!  
Why let your stress ruin your life?
You don't need to feel overwhelmed, hopeless, unsatisfied or unhappy any longer.  
Imagine the relief you'll feel once you learn to conquer your stress.  Get your 'Happy' back. What are you waiting for?  Life's too short to be stressed or unhappy.  
Not sure who you'd like to work with?  Meet our Team.  
penney murphy & associates
Counselling that gets results.
100% Satisfaction Guarantee. 
Counselling Saskatoon.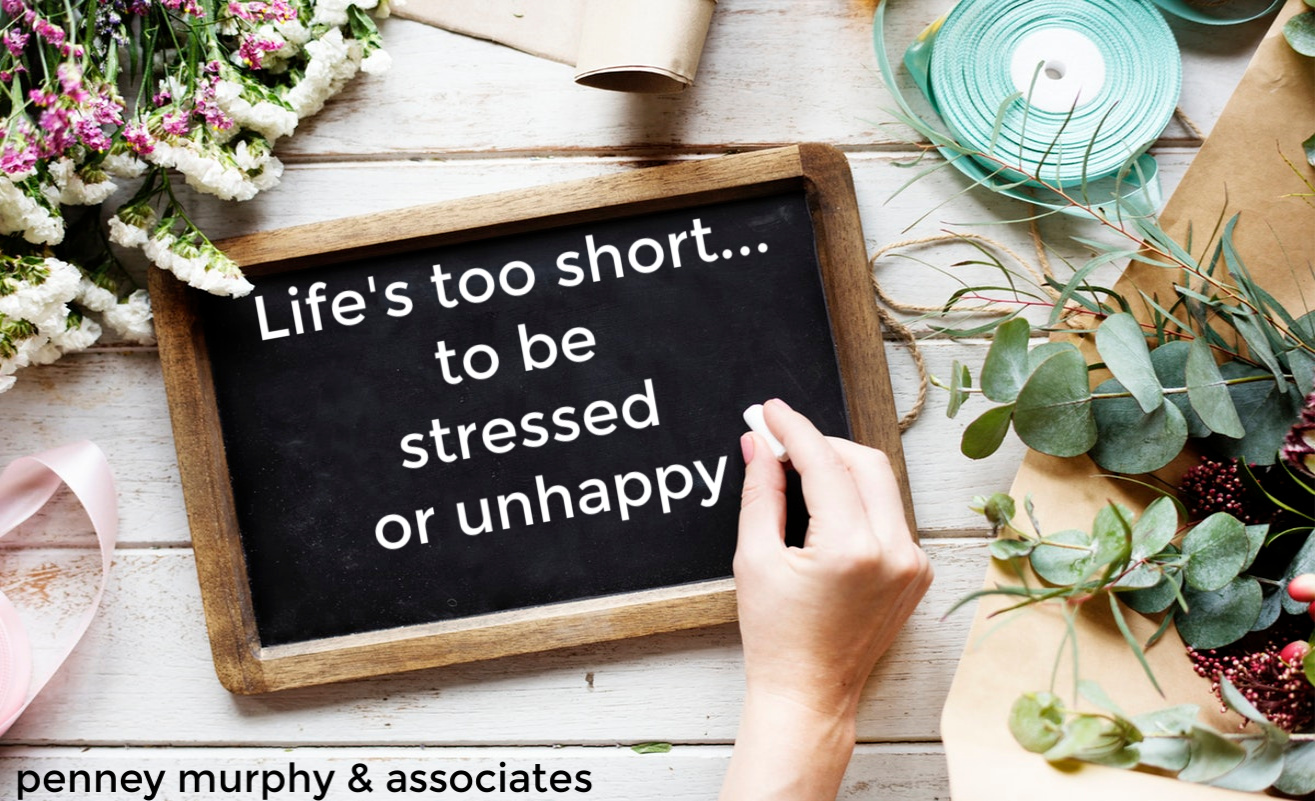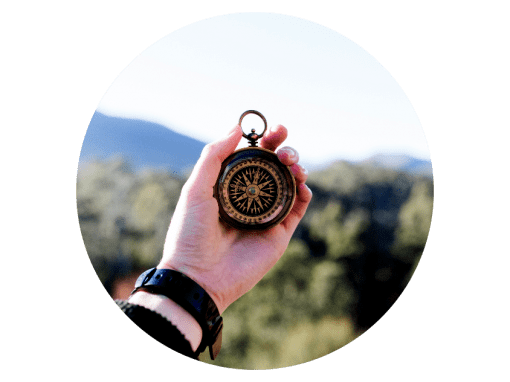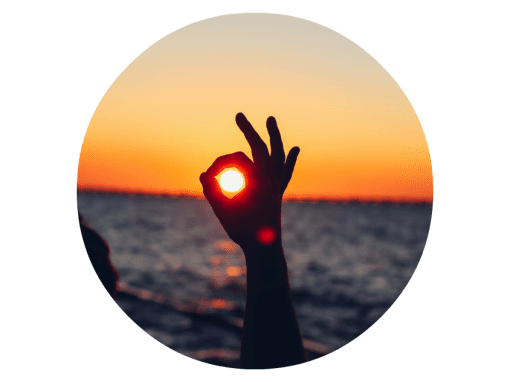 penney murphy & associates. 
We are counselling Saskatoon.
We work with adults, kids, teens, couples,
and families.
Choose daytime, evening and Saturday appointments for your convenience.
Our address is 206 – 502 Cope Way in the Stonebridge area of Saskatoon.
You can Schedule An Appointment on our website or feel free to call us at (306) 242-1010 at your convenience.
Simply let us know if you have coverage through your employer or through Insurance / Extended Benefits.
And we'll take care of the rest.  

Employee & Family Assistance Programs (EFAP) 
If you are a City of Saskatoon employee or family member, or if your employer has an Employee & Family Assistance Program with us, the cost of your counselling sessions will be covered for you by your employer.
Insurance / Extended Benefits 
Just like coverage for dental services, prescriptions, massage therapy & chiropractic services…if you have insurance or extended benefits through your employer, you will likely have coverage for counselling or psychotherapy as well. For example, through Blue Cross, Great West Life, Sun Life, Manulife, Greenshields, etc.
Please Note:  Insurance companies have specific requirements for Counselling.
Some insurance companies will only cover sessions with a Registered Psychologist, while others may require a Registered Social Worker.
As each insurer has different requirements, please check your coverage and book with a Counsellor who meets your requirements to ensure that you will be reimbursed.
If you are unsure whether your employer has an EFAP with us, or if you are uncertain about your insurance / extended benefits coverage, please give our office a call at (306) 242-1010 or send us an email to wecanhelp@penneymurphy.com and we'd be pleased to help you. 
Life's too short to be stressed or unhappy.  We can help!  penney murphy & associates
Are you dealing with something in your life that's making you feel stressed, overwhelmed, stuck or unhappy?  You're not alone. Every one of us has 'stuff' that we deal with at one point or another.  For the most part, we can figure it out, but sometimes the situation is so overwhelming, complex or new to us that it's difficult to know how to move forward or to solve the issue.
That's where we come in at penney murphy & associates.  No matter what you're dealing with…we can help.
Click the link below to find out how we can help you.
Think of a 'Couple Relationship' as being similar to the foundation on a house.  If it's not strong and solid, the house is going to fall down.  It's the same thing with your relationship. Whether it's good or bad, your relationship impacts everything in your life.
We get it.  Life gets busy.  Work.  Kids.  Finances. Extended family.  Obligations. You're pulled in a million directions, exhausted and sometimes your relationship can suffer as a result.
If your relationship isn't what you want it to be…we can help.
Click the link below to learn more about our Couples Counselling.
Sometimes it's tough being a kid.  If your child is struggling with anxiety, depression, behavioral issues, learning difficulties, bullying, stress, or mental health issues…We Can Help.
Teens face a lot of pressures. Stress, anxiety, depression, social media, relationships, expectations at home, at school and from friends. Trying to fit in versus wanting to be authentic.  Having to make decisions about the future, but often feeling uncertain. It can make anybody's head spin.
The good news is that we have Counsellors who have specialized training and experience to help kids & teens cope with all of the stresses they are facing
"I am been attending various workshops and utilizing Penney Murphy & Assoc. services  have had a wonderful experience every time. The staff are professional and personable,
the Counsellors are very knowledgeable
and helpful, and the workshops have been amazing!  I have learned so much about myself and how to be a healthier person inside and out.  I highly recommend Penney and her team."
"I have worked with many people, but I was never able to achieve the kind of results I have with you.
Thank you!"
"I learned a lot of life skills to better myself.  I would highly recommend the Counselling services at Penney Murphy & Associates and the workshops to everyone!"
"I was skeptical at first.  I didn't know what to expect but I learned a lot about myself.
I gained valuable insight into my mindset and how to manage my stress.
I've got my confidence back and I'm actually enjoying my job now. And things are good at home, too."
"I can't believe how much
this has helped to
reduce my anxiety.
The counselling sessions and the tools I learned made a big difference.  I used to drive myself crazy with all the worry, the what if's and imagining the worst.  Now I can finally relax. It's a relief.
Thanks for making me feel so comfortable"
"I learned that I am not alone and that we all have shared experiences in this life. It helps to dig deep to discover our own self worth, appreciate it fully and mirror that back to others who are needing to see those gifts in their own life journey."
Coronavirus is scary for us as adults...but what about the kids?  Coronavirus.  Everybody's talking about it.  And since it's arrival in Saskatchewan, it just got a whole lot more real.  It has us all feeling anxious, nervouse and downright scared. For grownups, it is...
read more
Life's too short to be stressed or unhappy.  We can help!  penney murphy & associates  Counselling Saskatoon.
We're fans of the Positive Psychology blog